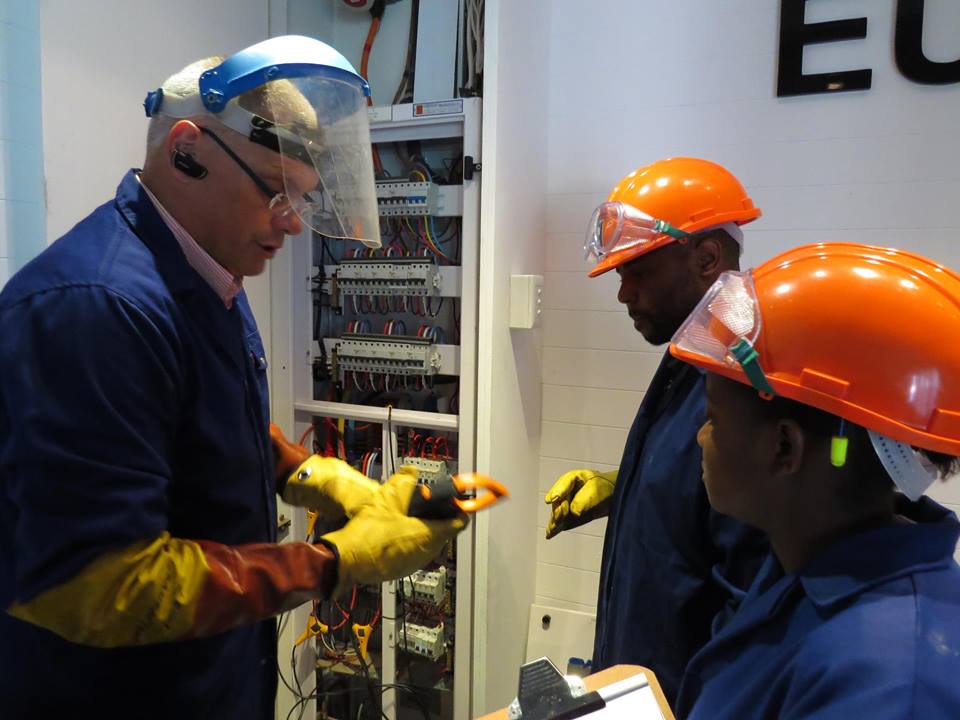 The Viva Enterprise Development Programme has moved from the assistance of informal enterprises and spaza shops, to more skilled and advanced disciplines to increase the level of ED offered to the beneficiaries.  In addition to ICT and Energy Management,  Viva introduced Clinical Thermography as a Skills Development – and Enterprise Development initiative in 2015.  5 Clinical Thermographers received training from the company Cornerstone Group PTY Ltd and were given the opportunity to gain practical experience. 
Clinical Thermography is an innovative method of detection of irregularities in tissue, with the use of Thermal Imaging, particularly suitable in the area of breast cancer prevention & detection.  
Thermography detects breast abnormalities in early stages and track changes.  Practical application in early detection and breast health management, makes clinical thermography an exciting new technology in the fight against breast cancer.
How it works:
The programme has two main elements:  Training (Skills Development) and Practical Application (Enterprise Development).  The trainees receive a 3 day intensive training and 6 months practical internship. The internship involves firstly assisting in Thermal Scanning of clients and later independent Thermal Scanning.  
Students with aptitude in ICT, are offered training in Thermal Imaging Data Management (interpreting the scans, creating a database of clients for follow-up and providing the thermal imaging on CD). Clients are always encouraged to follow up thermal scans with self-examination, mammograms and in cases where irregularities are visible, encouraged to visit their GP. 
Equipment used: 
The thermal cameras used in training and scanning is from Fluke in Holland.  The company offers training in camera use and Cornerstone Group PTY Ltd, offers theoretical training.  Trained Thermographers mentor and transfer skills.  Scans are performed at the SAPRI offices at Viva Village, Mamelodi East. 
Funding is needed to train and deploy clinical thermographers and energy managers.   
DONATE
NOW!
Your
support
makes
it
possible
for
us
to
bring
about
transformation
in
underprivileged
and
vulnerable
communities.