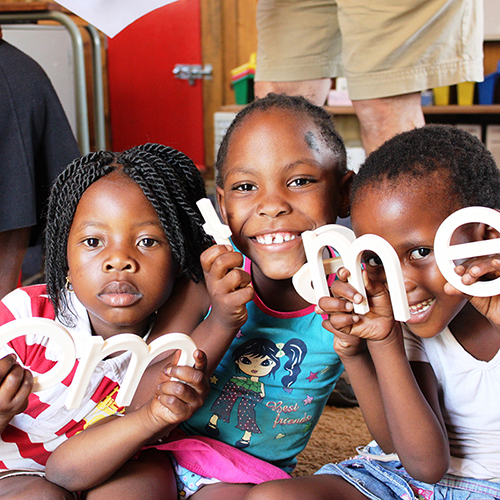 EDUCATE + CARE   Viva operates five different projects to either care for children or to educate them. Such as Viva Kids Early Learning Programme, Viva Village Independent School, Viva Youth Development & After-Care, Switch On Youth and Viva OVC Care.
VIVA KIDS EARLY LEARNING PROGRAMME 
Provide the best possible quality Early Learning, Day Care and Pre-School experience with the Viva Kids ECD programme and concept.
VIVA VILLAGE INDEPENDENT SCHOOL 
Providing quality education to underprivileged communities through the establishment of a primary school "Viva Village Independent School" launched with Grade R in January 2014, adding a Grade per year.
DEVELOPMENT + AFTER SCHOOL CARE
The Viva Youth Development Programme "Switch On Youth" provide Learning to Learn and Peer Learning methods as well as Drama, Art, Dance, Poetry and Music. 
VIVA OVC CARE
Strengthen the capacity of the underprivileged families to care for orphans and children made vulnerable by HIV/AIDS through home-based care and providing accommodation to OVC in crisis.
DONATE
NOW!
Your
support
makes
it
possible
for
us
to
bring
about
transformation
in
underprivileged
and
vulnerable
communities.