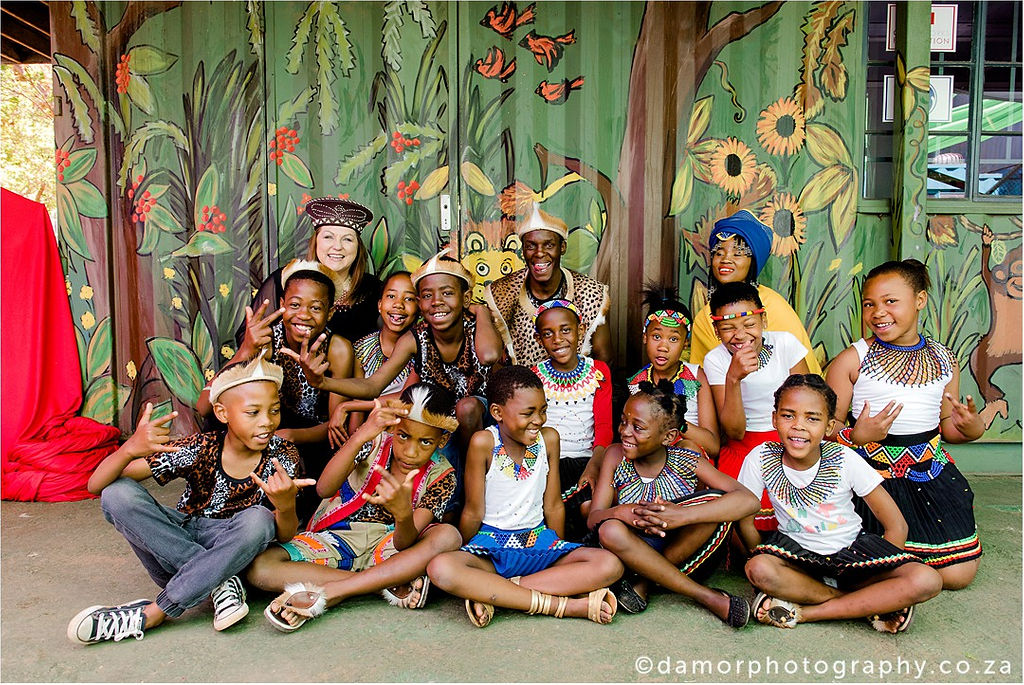 GOAL
Promoting and Developing Music and the Arts in Informal Settlements and Townships, include initiatives such as Music Tuition in the Viva Independent Schools, The Viva Children's Choir, Viva's got Talent music competition and workshops in visual art, music and performing arts.
ACTIVITIES
The Viva Children's Choir is developing well and receive invitations to perform with Soloist and CEO of the Viva Foundation, Meleney Berry-Kriel.  
In December 2019 the Choir travelled to Germany and Holland and performed at 17 venues in 21 days, travelling from Hamburg in the North to Constance in the very South of Germany, as well as visiting Winterswijk, Holland where they likewise performed to a pack auditorium.  The choir charmed with their traditional attire and African heritage music, as well as contemporary and well-loved repertoire and Christmas carols.  The Choir has been performing on Television in South Africa and at Churches and Company functions. 
Providing Music Tuition as part of the school curriculum, has been an effective initiative, with a tutor sponsored from the Binnekerk, Winterswijk, Holland.  
The immediate need is for instruments and operational expenditure to pay stipends and transport costs for more tutors as well as a bus to transport the choir and out-door equipment.  
Viva is developing and wish to implement a Learning by Art & Music programme aimed at Pre-School level learners.   
DONATE
NOW!
Your
support
makes
it
possible
for
us
to
bring
about
transformation
in
underprivileged
and
vulnerable
communities.