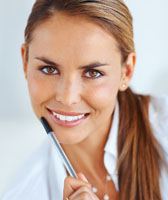 Position: CEO 
Location: Cullinan, South Africa
Meleney and her husband Leon, co-founded the Viva Foundation of South Africa in 2007, motivated by a deep desire to play an active role in the alleviation of poverty in South Africa and beyond.   She is an ordained minister, a singer, pianist, writer and artist, with formal training in Advanced Health Management. (Scholarship from the Foundation for Professional Development and Yale, 2013 - cum Laude & Best Overall Student in the country).  
She grew up and went to school in Bloemfontein and started a journey of volunteering, missionary training, formal- and self education after matriculating at the age of 17.  She met and married Leon in 1984 and the couple has 3 children. 
As a survivor of sexual crime, she has published 2 books on sexual restoration and developed a course on community response to sexual violence.  Her resources, particularly the Rape Response Protocol poster, are used by many service providers in the field.  
She also released 2 Gospel albums and utilised her musical gifting extensively during years of travelling in Africa, Europe and the USA.  
She is presently developing the South African Handbook of NPO Management and Community Development and speaks at conferences and events on a variety of management topics.  
Meleney applies every talent, gift and resource to her disposal in her endeavours as social activist and community developer.  She is an enabling leader and enjoys great report with beneficiaries, team members, colleagues, peers and benefactors alike.