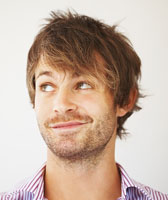 Position: Founder 
Location: Cullinan, South Africa
Leon Kriel founded Viva Foundation 2007 together with his wife Meleney Kriel. Leon was born in East London and grew up in the small town of Barberton, Mpumalanga.  He embarked on his life's journey as a permanent soldier in the South African Defence Force, where he acquired a trade as Electrician and Plumber.  Concurrently to the time spent in the army, he founded and lead a motorcycle gang in the late seventies up to his conversion to the Christian Faith in 1982.  
He met and married his wife, while studying to be a missionary in 1984.  The couple has three children.  As an ordained minister he travelled with his family throughout Africa, Europe and the USA, while acquiring a diverse skills-set along the way.  While living in Germany for 12 years and after that, Leon opened a computer business and utilised his practical experience and training as an electrician, to educate himself in the important field of energy management. He was involved in developing a complete course on Industrial Energy Auditing with the CSIR and through his company, Cornerstone Group, provides valuable project management services to the Viva Foundation.  
Leon serves as the Project Director for expansion, building and capital projects.