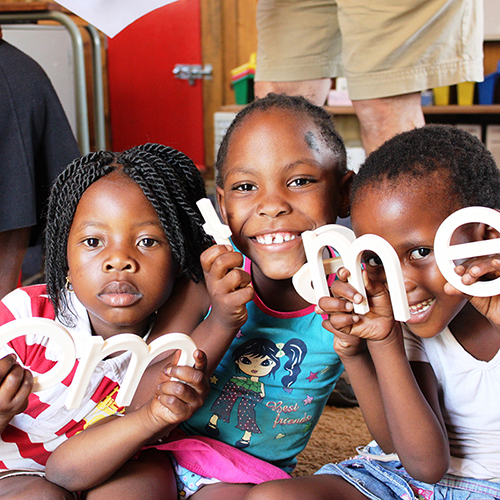 educate
+
care
Viva operates five different projects to either care for children or to educate them. Such as Viva Kids Early Learning Programme, Viva Independent School, Viva Youth Development & After School Care Switch On Youth and Viva OVC Care.
VIVA KIDS EARLY LEARNING PROGRAMME
Provide the best possible quality Early Learning, Day Care and Pre-School experience with the Viva Kids ECD programme and concept.
TOMORROWS PEOPLE @ VIVA INDEPENDENT SCHOOL 
Providing quality education to underprivileged communities through the establishment of a primary school "Tomorrow's People at Viva" launched with Grade R in January 2014.
DEVELOPMENT + AFTER SCHOOL CARE
The Viva Youth Development programme is called "Switch On Youth" and offers Learning-to-Learn and Peer-Learning as well as Drama, Dance, Poetry, Art & Music, to High School Learners. 
VIVA OVC CARE
Strengthen the capacity of the underprivileged families to care for orphans and children made vulnerable by HIV/AIDS through home-based care and providing accommodation to OVC in crisis.
Donate
now
to
Viva
Children.